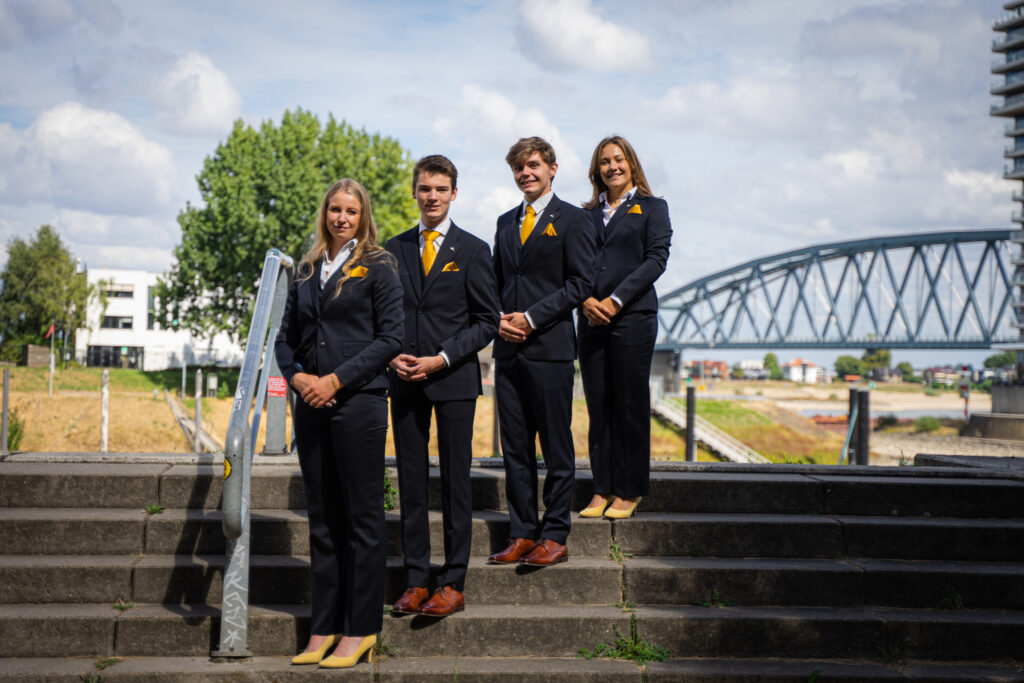 The board of the SOFv tries to represent the interests of the member associations on the university and externally. The board has been inaugurated and will last for one year. More information on the current, XXXIInd, board of SOFv can be found below.
Chair
Hey everyone!
I'm Rianne, 21 years old and i'm currently on my fourth year of the bachelor Communication- and information Sciences which I will hopefully graduate from this year as well. I was born and raised in Apeldoorn. The previous year I fulfilled the role of Commissioner of External Affairs at Babylon, where I noticed how nice it is to be connected with other associations. Because SOFv plays a big part in this connectivity, I have decided to prolong my boardlife in Nijmegen for another year and dedicate it to being the Chair at SOFv. I will host the GMA's, keep in touch with Student Life and International Mobility (SLIM) and the other umbrella associations of Nijmegen. I look forward to working with Chris-Jan, Sebastian, Anne and to fully commit to the study associations of Nijmegen! If you have any questions or just want to have a chat, don't be afraid to ask.
I hope we will meet soon!
Rianne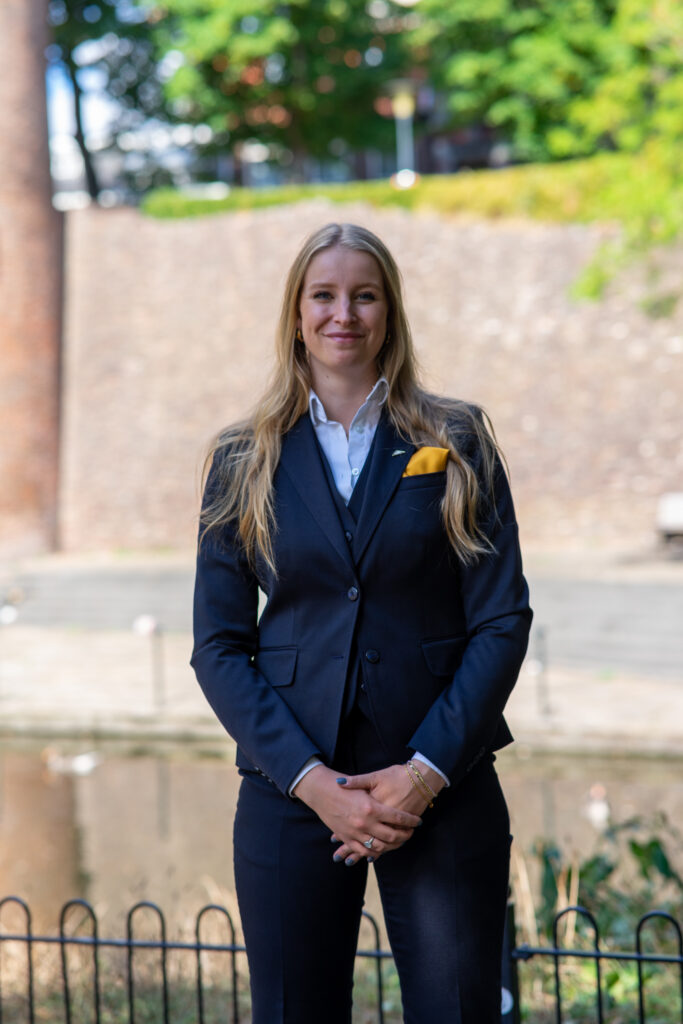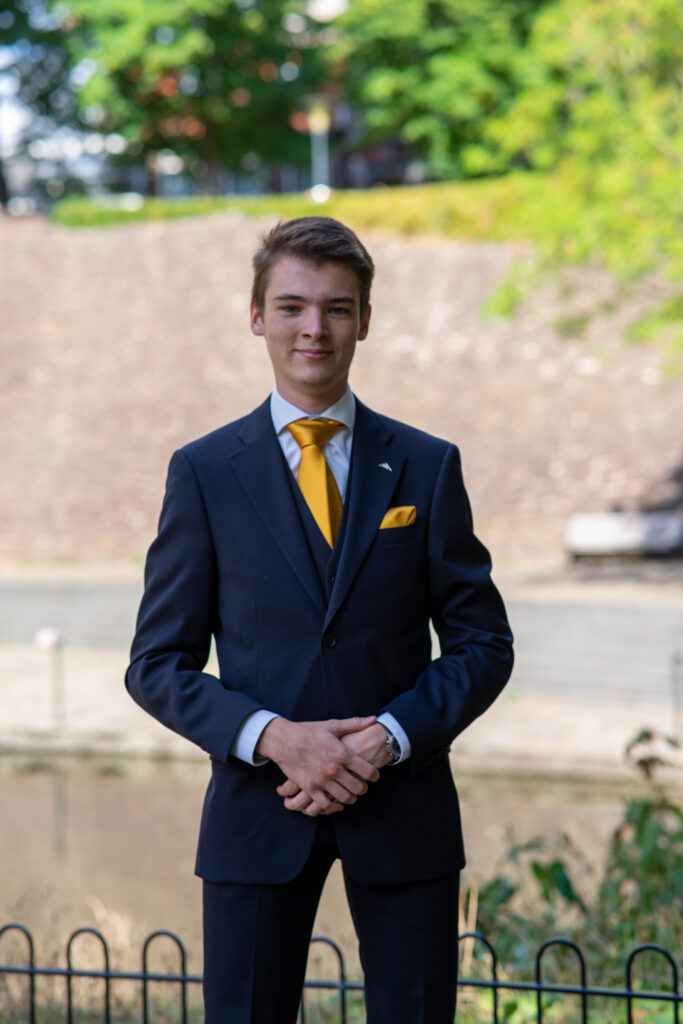 Secretary
Hello everyone,
Chris-Jan Hoekman here, I'm 21 years old and am currently in my fourth and hopefully last year of my bachelor Geography, Spatial Planning and Enviromentalstudies. I'm from the cozy Hanseatic city of Zutphen. The previous year I was active as Commissioner of Internal affiars at Study Association Mundus. At Mundus I have experienced how nice it is to be part of a board. Thankfully the coming year I'm fulfilling the role of Secretary at SOFv. I will mostly take care of the mailbox and the website but you can also find me during most activities as well. Together with Rianne, Sebastian and Anne we will make a great year!
I'm looking forward to meeting you all!
With kind regards,
Chris-Jan
Treasurer
My name is Sebastian Blom, I am 22 years old and this year I will fulfill the position of treasurer within the XXXIInd board of the SOFv. During my law studies I worked as a committee member for various Nijmegen associations such as the JFV and the NSHV. In addition, two years ago I was able to fulfill the role of secretary within the board of Stichting RAGweek Nijmegen, where I came into contact with all other student organisations that our beautiful city has to offer. And there are many! Especially the conversations I had with the boards of study associations impressed me and from then on the option of a second board year started to gnaw at me a bit.
When I returned from Paris from my study exchange, I immediately knew what to do and I applied as treasurer at the SOFv, and with success! This year I will make every effort to ensure that the application for subsidies by our member organisations runs as smoothly as possible and to strengthen cooperation and fraternisation among boards. If I can't be found on the SOFvice, you can see me hit a ball on the tennis court or meet somewhere in front of, under or on top of the bar in the city center. I look forward to meeting you and don't hesitate to contact me for a chat or a drink.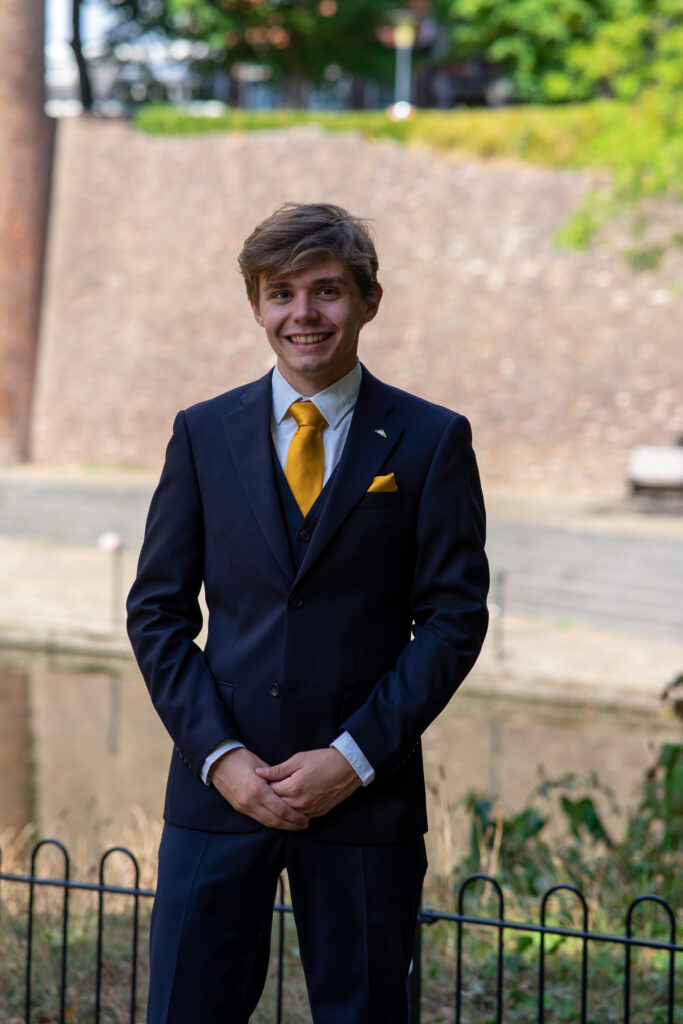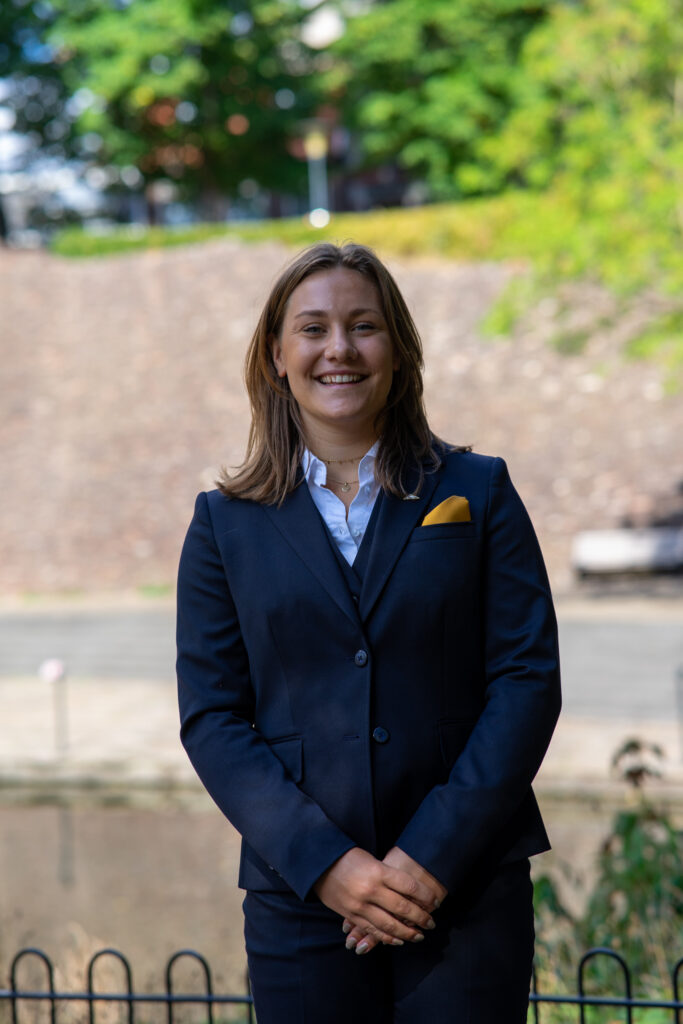 Political Chair
Hi everyone!
My name is Anne and I will be the Political Chair of the XXXIInd board of SOFv. I am 21 years old and currently in my 3rd year of the bachelor Psychology. In the past year I have been the Academic Relations Officer of the board of my own study association, SPiN. In the upcoming year I will have a seat in the USC and with this try to ensure that all the wished and needs of study associations are taken into consideration within the university.
Next to studying and having (a lot of) meetings with the USC, I like to play hockey, meet and have some drinks with friends and make some nice trips around the world.
I am sure I will see you around campus some day and if you have any further questions or want to reach me, please send me a text or email!
Anne