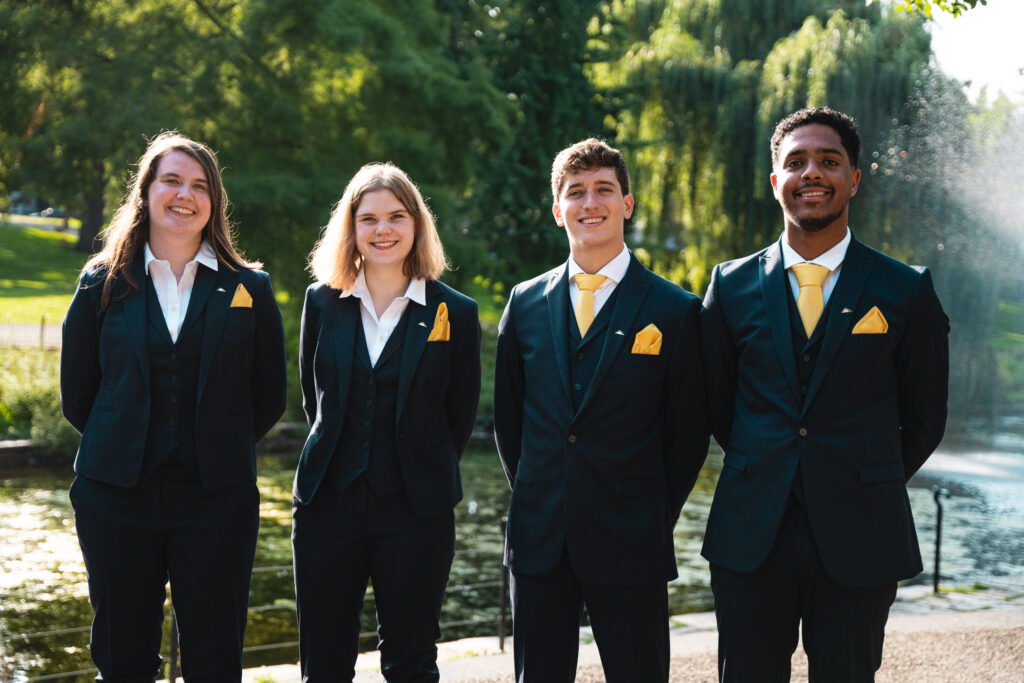 The board of the SOFv tries to represent the interests of the member associations on the university and externally. The board has been inaugurated and will last for one year. More information on the current, XXXIIIrd, board of SOFv can be found below.
Chair
Dear reader,
My name is Koen, I am 23 years old and I am the Chair of SOFv this association year. I am in the second year of my history masters and hope to be done after this year. I was born in Almere but grew up in the southeast of Brabant and I have been living in Nijmegen for almost four years at the time of writing. Last year I was the Chair of GSV Excalibur and in this year I got to know the organisation SOFv. I wanted to use my experience to help more people do what I loved last year, and I wanted to broaden my horizon, resulting in my application for SOFv. I will do my best to keep this organisation efficient, effective, and easy to reach. Furthermore I shall chair both board meetings and general member assemblies with enthusiasm and keep connections to the university and SLIM warm. Hoping to make the board year of this years boards as amazing as my own.
If you have any questions or remarks don't be shy to reach out to me.
Kind regards,
Koen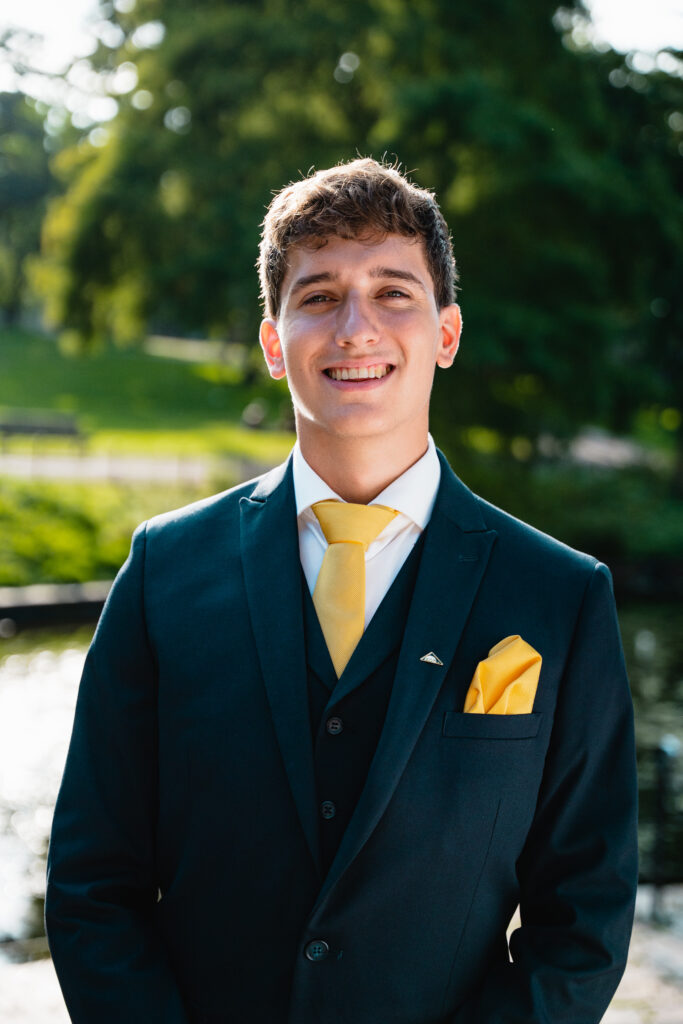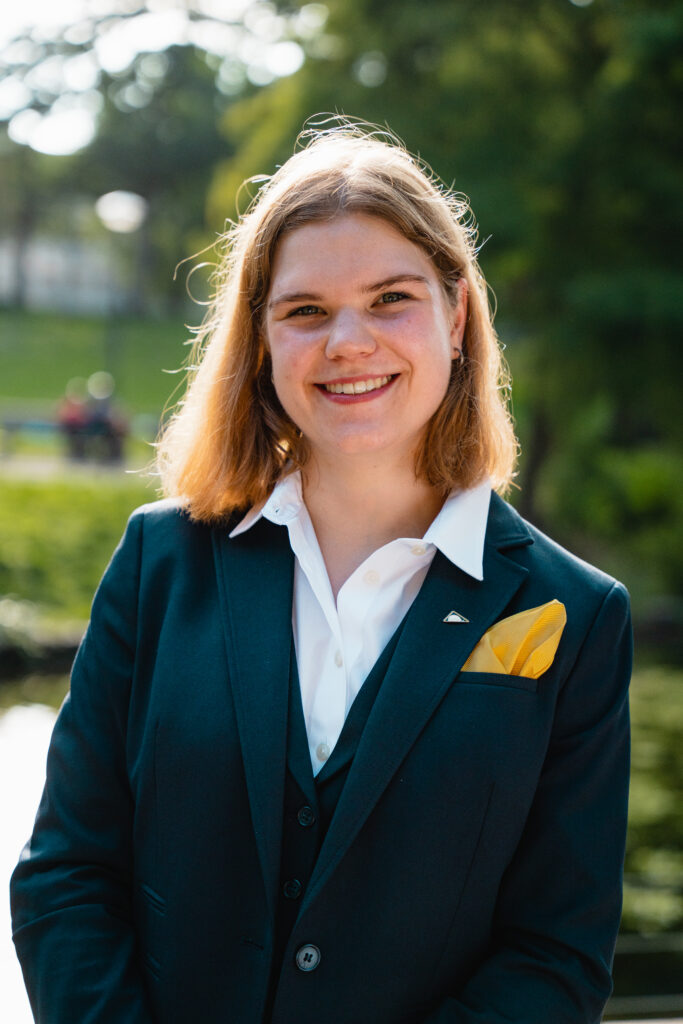 Secretary
Dear reader
My name is Judith, 20 years old and in my third year of the bachelor Psychology, and I will be the secretary of SOFv this year. Last year I was the Informal Internal Affairs Officer of SPiN, the study association of psychology. Here I found out how nice it is to be a part of a student board, so I am grateful that I can do another board year this year. At SPiN I have learned a lot, and I want to use this knowledge in my function upcoming year. As secretary I will mostly keep track of the mailbox, take minutes during the GMAs, and oversee the website.
I am looking forward to making this a great year together with Koen, Spence and Bente and of course together with all our beautiful member organisations.
If you have any questions, don't hesitate to contact me. I hope to see you all soon!
Kind regards,
Judith
Treasurer
Dear reader,
I'm Spence van Asperdt. I'm currently 23. I'm doing a Master's Degree in Artificial Intelligence : Intelligent Technology, or as everyone likes to call it "the future". Last year I was the Chief of External Affairs of Study Association CognAC.
This year, I am still working with money, but instead of receiving money from partners, I'll be the one spending money! This is because I am fulfilling the role of Treasurer of the XXXIIIrd board. I really enjoyed getting a behind-the-scenes insight on how things work at the University and at associations, which is why I wanted to do another board year. Well, that and helping people out as much as I can. That quite gives me energy.
I really like being around people, and staying as busy as I can. I really enjoy my studies, my work and my board year. But also spending time with friends, travelling the world and festivals in my down time. Not a day to waste!
As Treasurer, I'll be the one guarding SLIM's subsidy money, so if you have any questions, swing by the SOFvice for a coffee! Can't wait to get to know you all better.
Yours sincerely,
Spence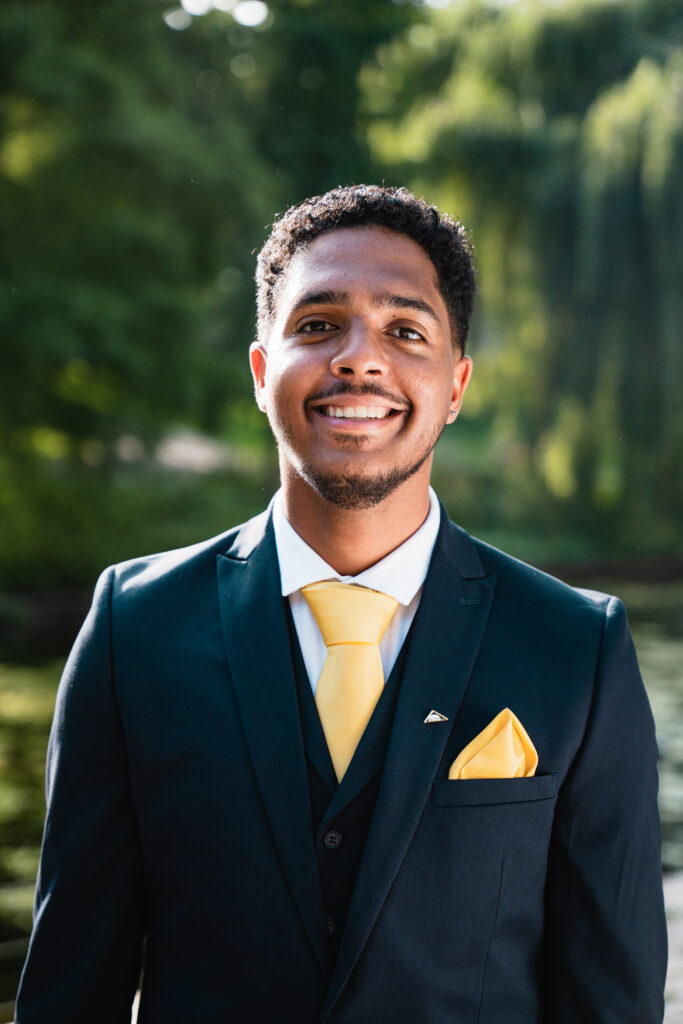 Political Chair
Dear reader,
I am Bente Huntjens, and this year I am the Political Chair of the XXXIIIrd board of SOFv. As the Political Chair, I have a seat in the University Student Council (USC), where I advocate for the interests and wishes of study associations. If you come across any issues or have any ideas where the University could make a difference, please don't hesitate to contact me!
To share a bit more about myself, I am 21 years old and currently in the fourth year of the Bachelor's program in Geography, Spatial Planning, and Environment. Last year, I served as the Chair of the Study Association Mundus. This experience motivated me to take on a board position at SOFv!
Aside from all the meetings, I enjoy having drinks or playing games with my friends. When I have a bit more free time, I love to take a trip and embrace the typical tourist experience!
I'm sure I'll run into many of you on campus or in the city. So, if you have any questions or just want to chat, please feel free to reach out to me!
Kind regards,
Bente